04.05.2019
President praises firefighters on their Day
President Andrzej Duda expressed his gratitude to firefighters for their service and readiness to offer assistance as well as to save lives and property. He made the statement during observances marking the International Firefighters' Day in Warsaw on Saturday. The president was accompanied by the head of BBN minister Paweł Soloch.
Speaking on behalf of the Republic of Poland and the Polish people, he thanked firefighters and stressed that they were always ready to respond to every call, that they were unselfish, committed and faithful.
The president underlined that their service was widely appreciated, and that they enjoyed the highest approval ratings. He also praised their professionalism and thanked them for their participation in foreign aid operations.
Earlier, President Duda promoted six State Fire Service officers to the rank of general.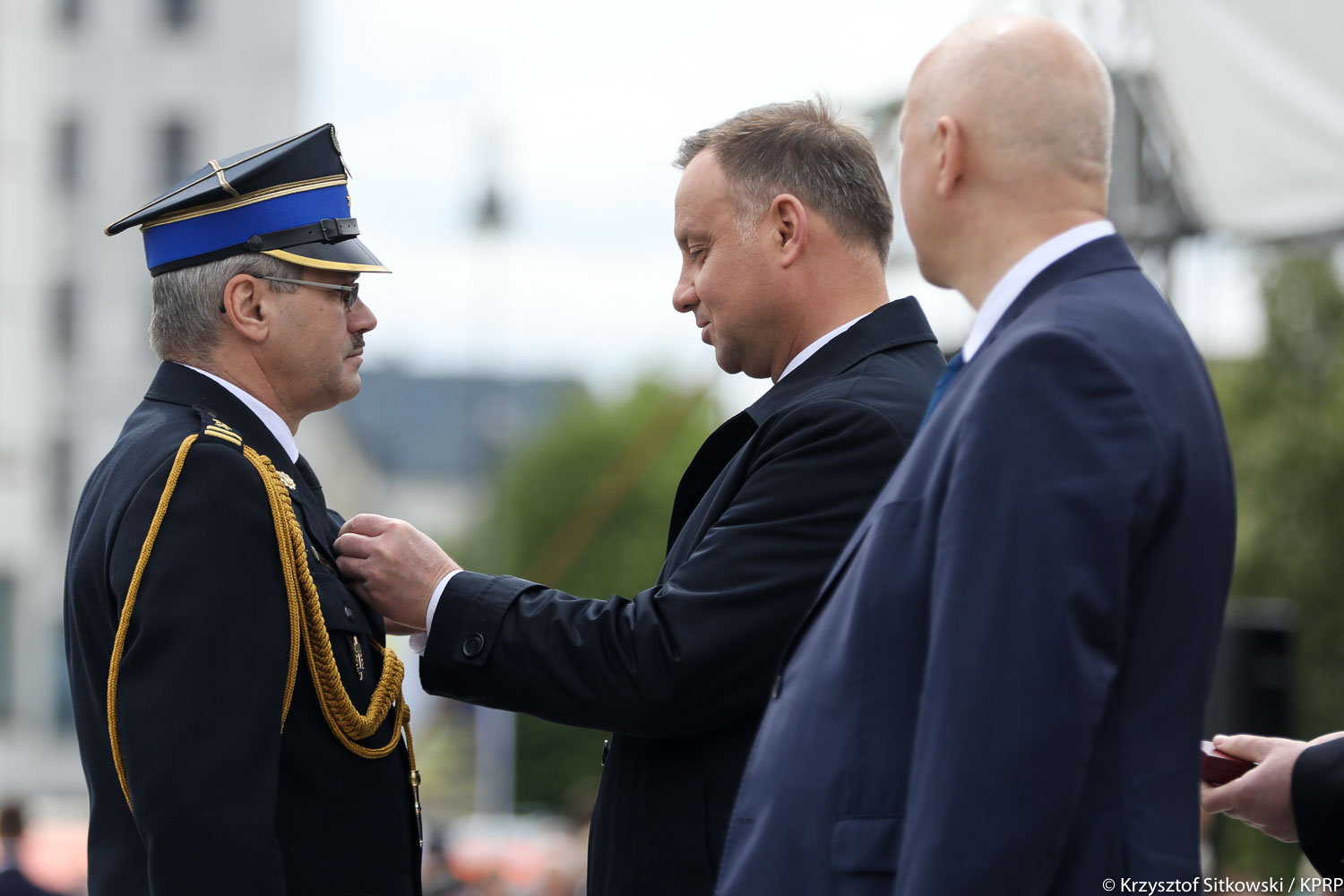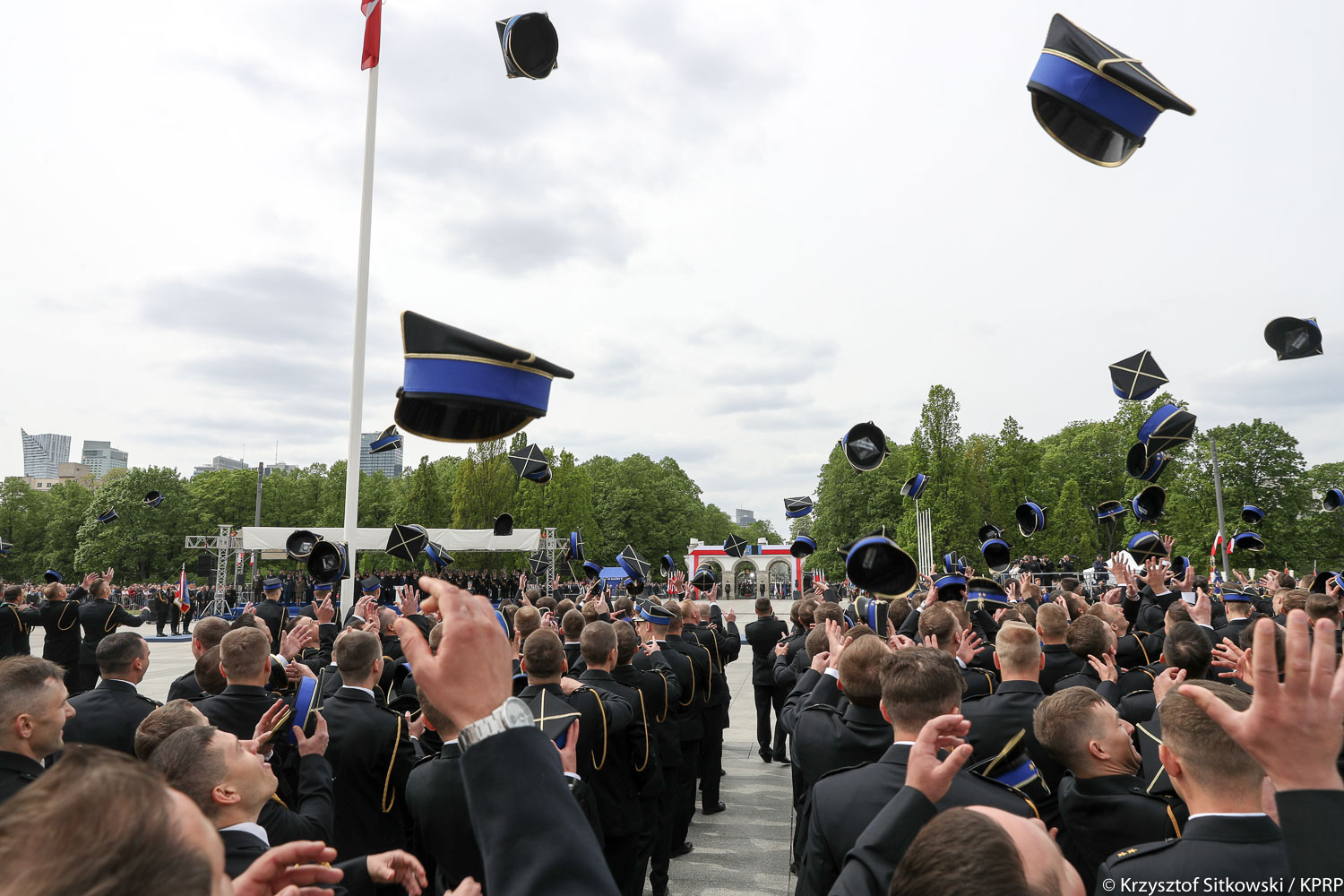 Central observances marking the International Firefighters' Day on Piłsudskiego Square in downtown Warsaw were also attended by PM Mateusz Morawiecki, Interior Minister Joachim Brudziński and the State Fire Service commander, Gen. Leszek Suski.
In a letter to firefighters published earlier on Twitter, the president wrote that, "they are one of the pillars of our statehood and national security system."
International Firefighters' Day (IFFD) is observed on May 4. St Florian, an officer of the Roman army, who died for the Faith in the days of the emperor Diocletian, is the patron of firefighters. In 1138, Saint Florian's relics were brought to Kraków (southern Poland).
Source: PAP